Copper has become indispensable in our society. Copper is an important element found in televisions, computers, smartphones, iPads, and e-readers. It is also used in high-voltage cables and electric cars and buses. But what is copper and where is it found? Below, you can read all the ins and outs about copper.
Download our Copper brochure here
Download brochure
Datasheet download
Vul het formulier in en ontvang uw brochure per mail.
What is copper?
Copper is an element that is found in different parts of the world. The earth's crust contains many types of rock, such as Chalcocite, Covelline (or Covellite), and Cuprite, that contain high percentages of copper. Much of the copper ore is mined in Chile, Peru, China, and the United States.
Did you know that…
copper is an essential element for human health?
copper can be recycled into perpetuity when it is melted down?
many types of food, drinking water, and even the air contain copper?
copper has become an indispensable part of our modern lifestyle? The manufacturing of an average electric car requires about 85 kg of copper, while an electric bus requires 370 kg.
Applications of copper
About 60% of the total copper production is used as a conductive material in energy and communication technology. Busbars, for example, are copper strips or bars used in switch boxes to conduct electricity. The thicker the copper, the better it can conduct higher electrical voltages. Copper wire is processed to make solid core or multi-core wires and cables that are used in high, medium and low-voltage power grids. With the ever-increasing number of applications for the business and consumer markets, the demand for copper is continuously increasing as well.
Copper alloys
Copper with the highest thermal and electrical conductivity has a purity of 99.99%. The presence of oxygen strongly reduces the thermal conductivity. All metals that are mixed with another metal or several metals are called alloys. The most well-known copper alloys are bronze and brass.
Bronze: bronze is made of 75% copper and 25% tin. In the old days, it was mainly used for making tools, weapons, containers, and jewellery. In modern times, bronze is used for statues, musical instruments, ship propellers, and other objects that need to have corrosion-resistant properties.
Brass: brass is a mixture of copper with 5-45% zinc. Brass was first used by the Romans, who used it for coins, kettles, and jewellery.
Buying copper? The price of copper
The heavy trading and investing in copper like that at the London Metal Exchange (LME) leads to a wild fluctuation of the price of copper. The price of copper is set at 12:00 pm at every working day. In early 2011, the price of copper reached a record high of $10,000 per ton. Today, the price of copper continues to increase significantly due to the changing energy market. Just consider the increase in the number of charging stations for electric cars, data centers, and all the switch boxes they required. We also see a correlation between copper and the economy in general. When there's a downturn in the economy, the price of copper goes down as well. And prices increase when the economy is on the rise again.
Properties of copper
Chemical element: Cu
Atomic number: 29
Color: Red/yellow
Melting point: 1083℃
Boiling point: 2595℃
Discovered in: Prehistoric times
Sources: Chalcopyrite, chalcocite, covellite, azurite, malachite, and bornite
Main finding locations: Chile, Peru, the United States
Main manufacturing country: Peru
Main users: China, Germany, the United States
Properties: Flexible, easy to shape, very high conductivity
Conductor of: Electricity and heat
Mostly used in: Copper wire, electromagnets, coins, vacuum pipes, microwave ovens, musical instruments, and processor coolers
Alloys: Bronze and brass, copper chromium
Please contact us
You can contact us daily by e-mail and telephone between 8.30 am and 5.00 pm, you can email us 24/7.
Van Harenstraat 4, 5145 RJ Waalwijk
+31 (0) 416 724 800
info@metel.nl
Our Copper products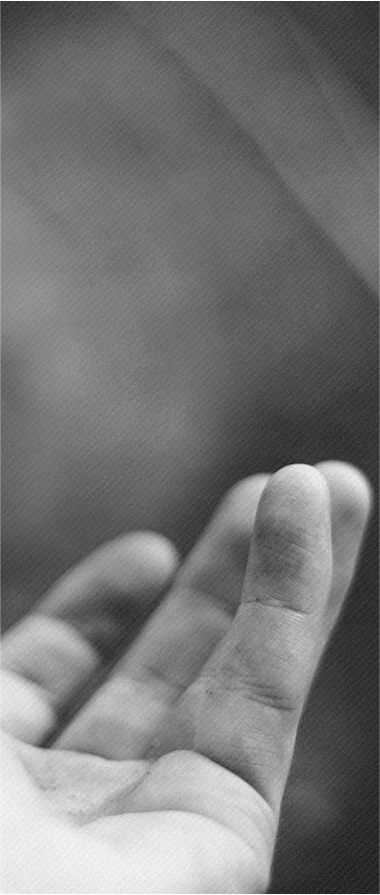 Eigenschappen koper
Scheikundig element Cu

Atoomnummer 29

Kleur Rood/geel

Smeltpunt 1083℃

Kookpunt 2595℃

Ontdekt in Prehistorie

Belangrijke vindplaatsen Chili, Peru en de Verenigde Staten

Grootste producent Peru

Belangrijkste gebruikers China, Duitsland en Verenigde Staten

Eigenschappen Buigzaam, eenvoudig vervormbaar, zeer groot geleidingsvermogen

Geleiding van Elektriciteit en warmte
Belangrijke toepassingen
Koperdraad

Elektromagneten

Muntgeld

Vacuümbuizen

Magentronovens

Muziekinstrumenten en koelers voor processors
De toepassingen van koper
Ongeveer 60% van de totale koperproductie wordt gebruikt als geleidingsmateriaal in de energie- en de communicatietechnologie. Zo zijn busbars die worden ingezet in schakelkasten voor stroomtransport volledig van koper. Hoe dikker het koper, hoe hoger de stroomvoltage het kan weerstaan. Koperdraad wordt tot volkern- of multikerndraden en -kabels verwerkt en in hoog-, midden- en laagspanning elektriciteitsnetten ingezet. Door de toenemende  toepassingen op de zakelijke en consumentenmarkt stijgt de vraag naar koper voortdurend. 
Legeringen van koper
Koper met een zuiverheid van 99,99% heeft de beste thermische en elektrische geleiding. Door zuurstof neemt de elektrische en thermische geleidbaarheid sterk af. Alle metalen die vermengd worden met een andere metaal of meerdere metalen noemen we een legering. De 2 meest bekende koperlegeringen zijn brons en messing.
Legering
Brons:
brons is een mix van 75% koper en 25% tin en werd vroeger voornamelijk gebruikt voor de ontwikkeling van gereedschap, wapens, containers en sieraden. Tegenwoordig wordt brons gebruikt in beelden, muziekinstrumenten, scheepsschroeven en andere voorwerpen die corrosiebestendig moeten zijn.
Messing:
messing is een mengsel van koper met 5-45% zink. De Romeinen waren de eerste die voorwerpen van messing maakten, zoals munten, ketels en sieraden.
Koper kopen? De prijs van koper
De koperprijs fluctueert per seconde door beleggers die in koper investeren. Dit gebeurt onder andere op de London Metal Exchange (LME). Iedere werkdag wordt de koperprijs om 12.00 uur 's middags afgeslagen. Begin 2011 bereikte de prijs van koper een recordniveau van 10.000 dollar per ton. Momenteel schiet de vraag naar koper erg omhoog op het gebied van energie. Denk aan de laadpalen voor elektrische auto's, datacenters en alle bijbehorende schakelkasten hiervan. We zien daarnaast ook een correlatie tussen koper en de economie. Gaat het slecht met de economie, dan daalt de prijs van koper. Gaat het goed, dan stijgen de prijzen.
Neem contact op
Je kunt dagelijks contact met ons opnemen per mail en telefoon tussen 8.30 en 17.00, mailen kan natuurlijk 24/7.
Van Harenstraat 4, 5145 RJ Waalwijk
+31 (0) 416 724 800
info@metel.nl