Titanium properties ideal for high-tech applications
With the highest strength-to-weight ratio of all elements, Titanium has found its place in many high-tech applications. For Metel, Titanium is therefore one of the most important metals in its range and we supply it in a wide variety of alloys (grades) and forms. Every alloy has its pros and cons and Metel helps customers in selecting the right alloy. In this article we look at the application and history behind this element.
"A market in which Titanium is widely used – in addition to the aviation and medical sectors – is of course the semiconductor industry. Titanium is light, non-magnetic and yet has the rigidity required. Titanium offers this market the solution to a large number of challenges." – Dennis Wijnants, Director of Metel
Titanium discovery
A metal that is corrosion-resistant and has an unprecedented strength-to-weight ratio? The explorer William Gregor didn't realise it in 1791, but this element is ideal for many high-tech applications. Titanium is also appropriately named after the Titans of Greek mythology. It was not until 1932 that the 99.9% pure Titanium (as we know it today) was prepared outside a laboratory. The process – the Kroll process – that was used for this is still the most important process for commercial production.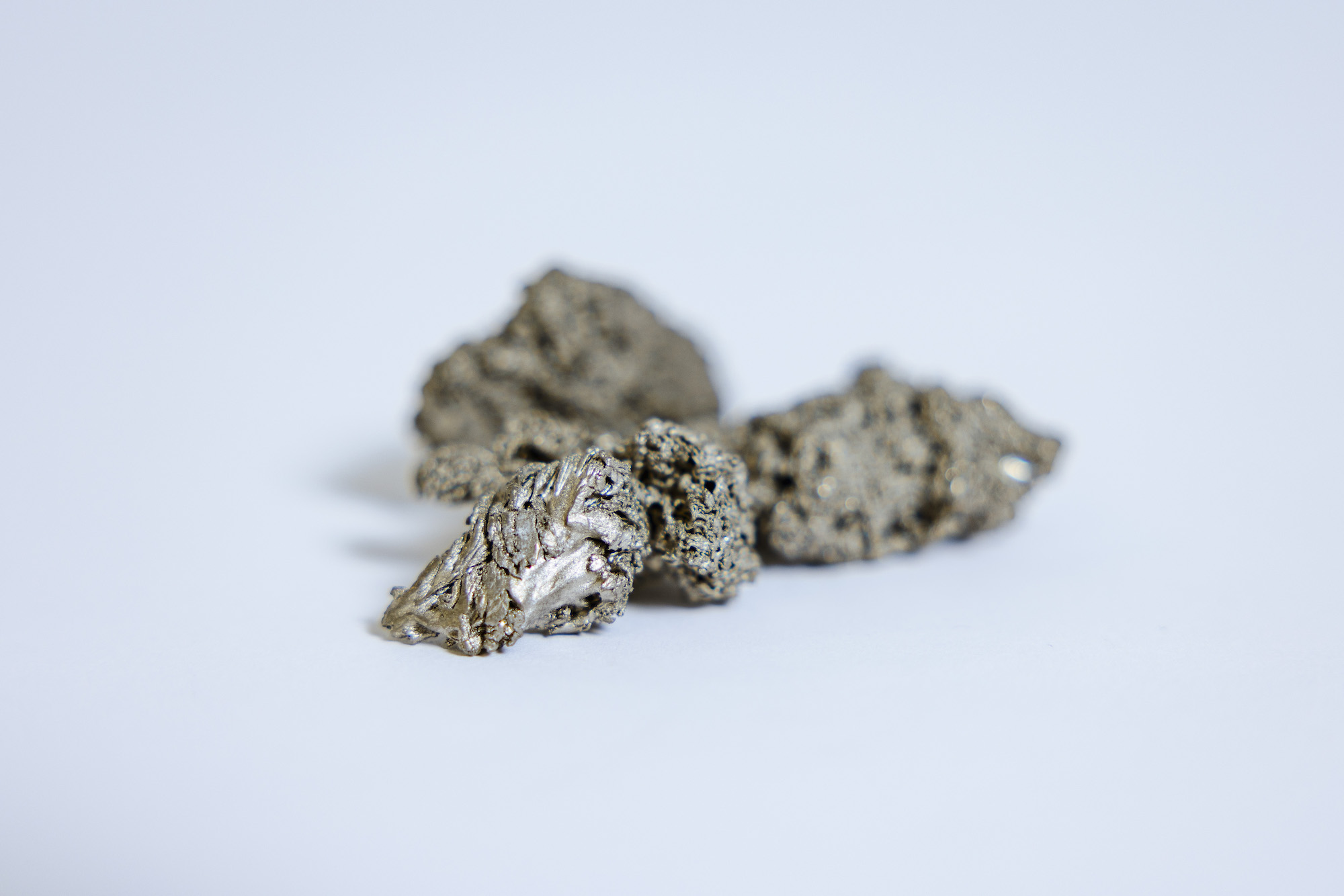 Application of Titanium
In the 1950s and 1960s, titanium was mainly used in military applications and, according to the United States, was a strategic raw material. Today, strong, lightweight Titanium alloys are used in a wide variety of markets such as:
Aviation and aerospace
Chemical and petrochemical industries
Automotive
Agriculture
Medical applications
Telephony
Luxury goods
Properties Titanium
The high strength-to-weight ratio and corrosion resistance are the main reason for these markets to use Titanium. There are also a number of properties that can be seen as an additional advantage. Titanium has non-magnetic properties and limited electrical or thermal conduction. The metal is 'biocompatible' which is also specifically relevant when it comes to medical applications as it is not rejected by the body and can be used for implants, for example.
Titanium alloys
"The powerhouse of Titanium is definitely the Grade 5 alloy", says Dennis Wijnants. "More than 50% of the global use of Titanium is Grade 5. This is mainly due to the aviation industry. Titanium grade 5 is three times as strong as grade 2, but has the same specific weight and is easy to machine."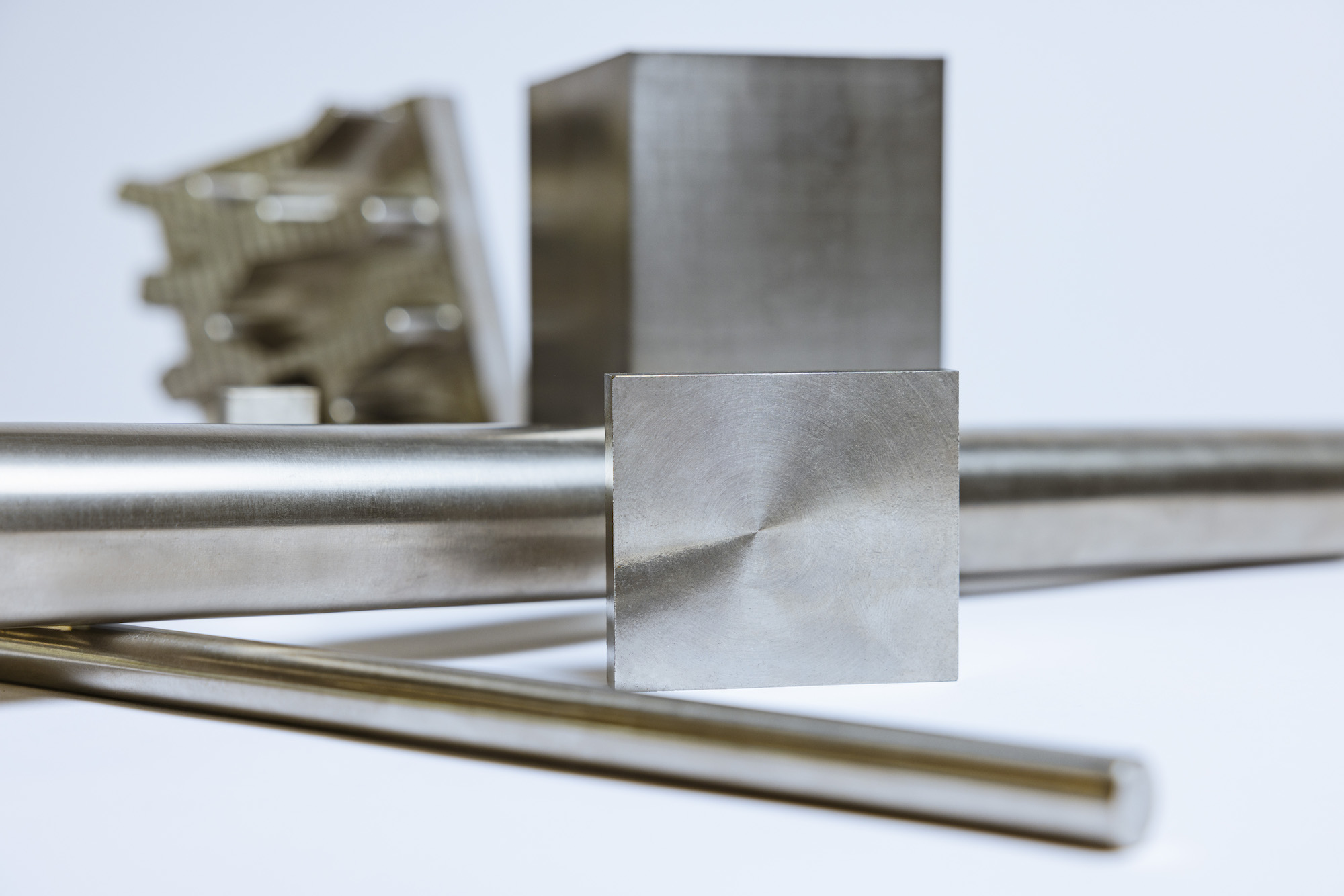 Metel supplies Titanium in a wide variety of alloys and shapes. We deliver it not only in rod and plate form, but also as a tube, wire, foil, casing. Frequently used Grades are:
Titanium Grade 1
Titanium Grade 2
Titanium Grade 5 (TI6Al4V)
Titanium Grade 23 (ELI)
Ti6Al7Nb
Medical application for Titanium
Grade 23 is a medical Grade and is equal in composition to Grade 5, also known as Ti6Al4V, but with a higher purity. The higher purity ensures that there is more stretch in the metal, so that it does not break down in the body. In addition, the high purity prevents the risk of infections.
The name for this is ELI – Extra Low Interstitials – and makes Grade 23 also known as Ti6Al4V ELI.
Of course, Metel also supplies Titanium that is even stronger or harder or meets other requirements. On our product page about Titanium you will find not only the different alloys but also specific datasheets. But it's even easier when you get in touch directly. Call 0416 724 800 or send an email to n.kesteloo@metel.nl and we will be happy to tell you whether your Titanium Alloy is available in stock.