Guarantee consistent supply of special metals (components)
Would you like to be assured of a reliable supply line for your high-performance metals? Due to the fluctuations in terms of transport, price and delivery time, this is not always a given. As a supplier of special metals such as Titanium, Tungsten and Nickel alloys (e.g. Inconel), Metel offers its customers a variety of solutions. For each metal group, Metel has been working together with a specialised factory for many years and, in combination with call order contracts for customers, guarantees the delivery of high-performance metals. The origin of all our metals is of course in order and comes with all the necessary documentation.
Availability and supply of special metals
The availability of metals is an important factor for customers who are preparing for a series of production lines, for example. They must provide a certain level of reliability concerning the supply to the OEM and therefore want to secure the influx of materials. Of course, there are also requirements in terms of origin and documentation. Metel therefore often works with call order contracts for these types of customers, which prevents price fluctuation and delays.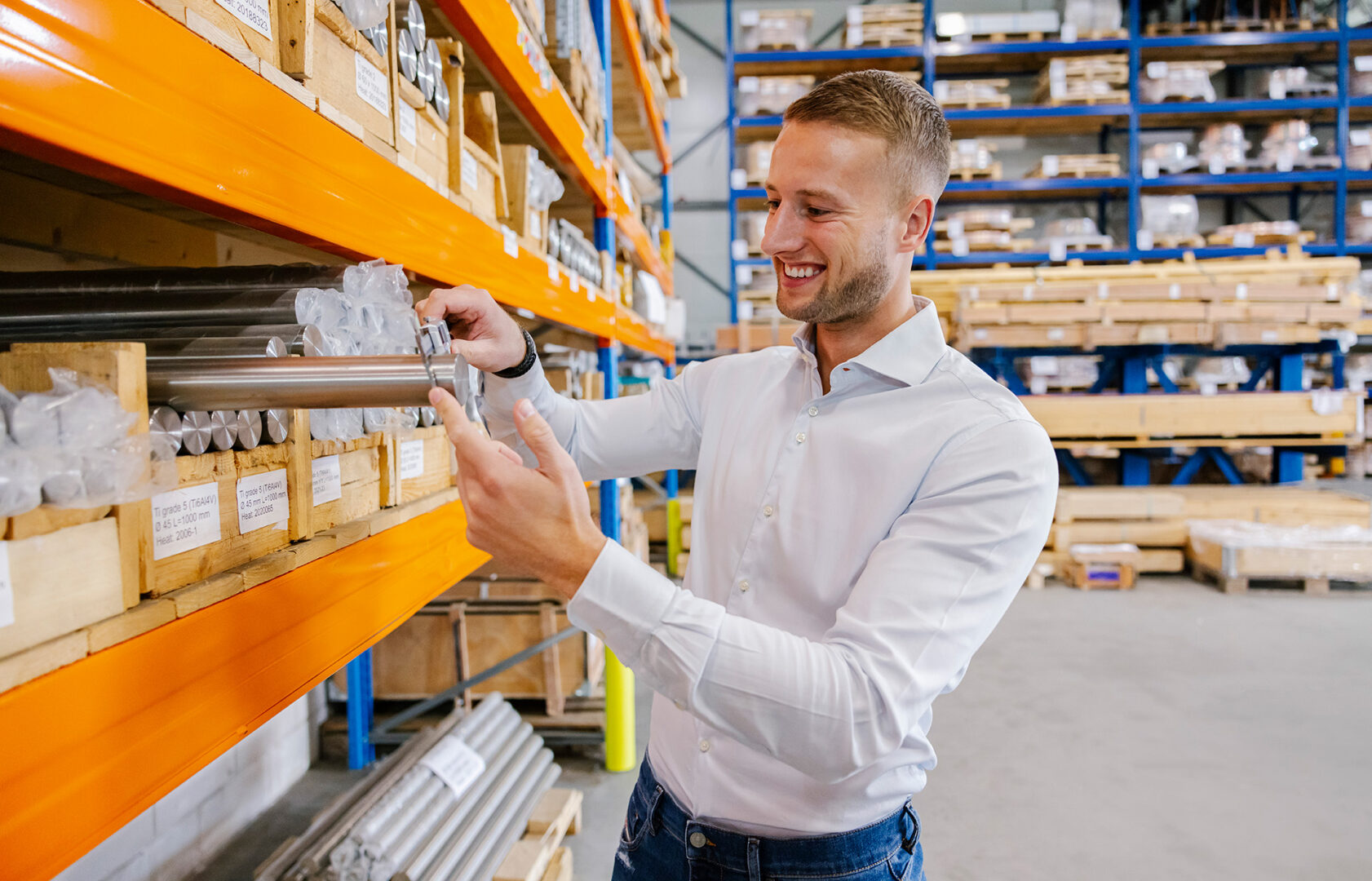 "Recently, I spoke to a European company that told me that the delivery times of certain metals for them ranged from 12 to 18 months", says Nick Kesteloo, account manager at Metel. "Fortunately, we have secured fast delivery thanks to our close working relationship with our factories. They can scale up production and we get priority if necessary, so that our customers can get the metals they need."
In addition, Metel always has a considerable stock of special metals available, such as Titanium. Customers appreciate this and this has led to Metel currently adding a new building where it can further expand this stock. This will make it possible in the near future – the building will be completed in January 2023 – to serve our customers in Europe even faster.
Documentation of origin of metals
Metel's listed customers also have to deal with legislation on the origin of tungsten, molybdenum, tantalum and niobium, among other things. This legislation was created to prevent so-called conflict metals from being used in smelters or industrial processes with the aim of eliminating the exploitation of miners and local populations.
"All metals and parts supplied by Metel comply with all laws and regulations and are supplied with an EN10204/3.1 material certificate. This is a certificate drawn up by the factory, in which the mechanical and chemical values of the batch in question are tested.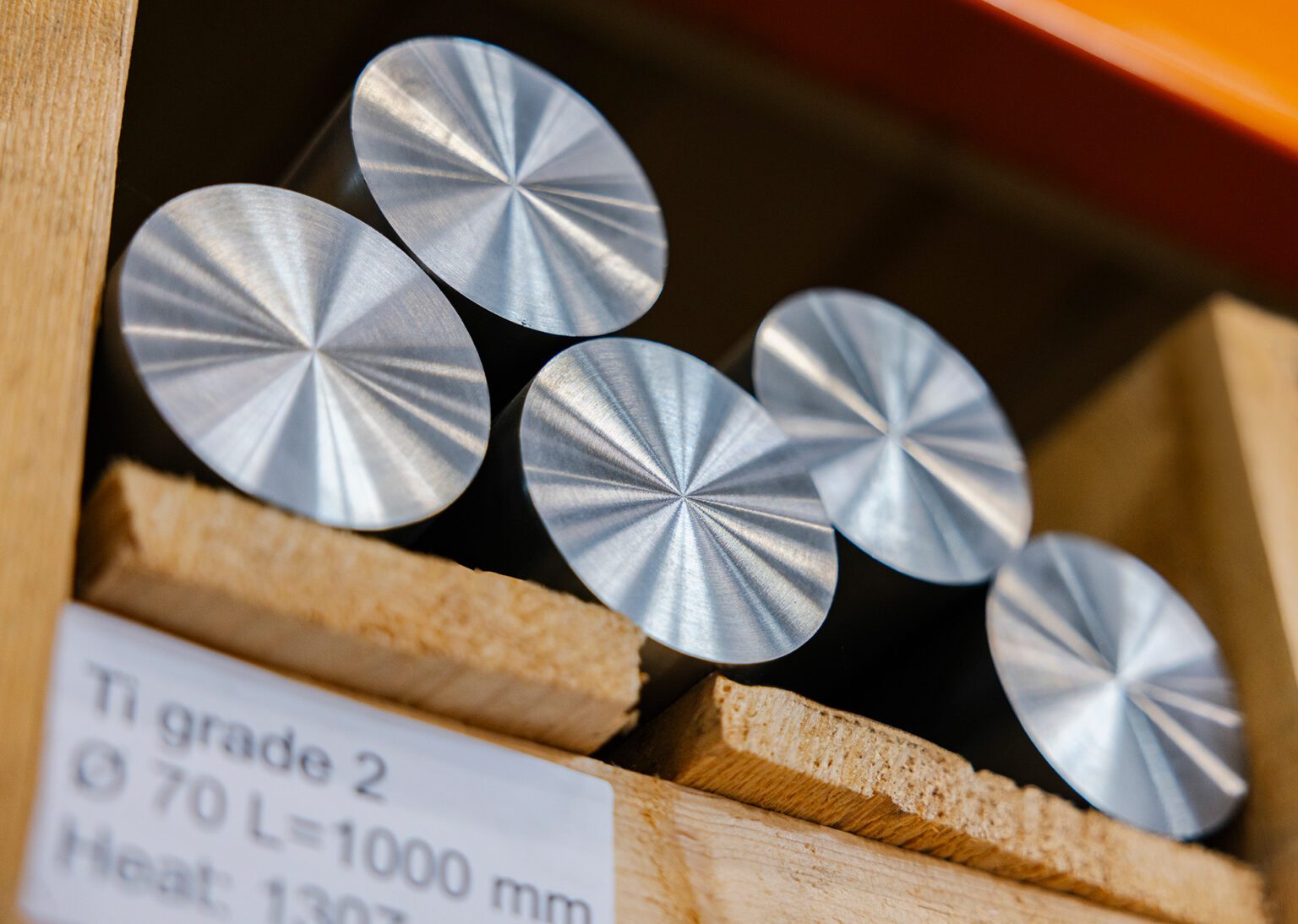 Network of factories guarantees delivery of exotic metals
"Metel's network consists of a fixed number of factories that we have been doing business with for years. We have one permanent factory per metal group (such as Tungsten or Tantalum), so that we are always able to deliver. These factories specialise in this metal group and, in addition to their raw production capacity, also have specialist knowledge and processing technology in-house", says Kesteloo.
"Often the factory complements Metel's knowledge, and together we answer even the most specialist metallurgical questions. This also applies to the processing of metals, which is a profession in itself. The starting point is often the information that Metel offers via its website, for example the data sheets with the mechanical and physical properties of a certain alloy. In this way, we also advise customers in the field of machining or even take the production of certain parts (in special metals), such as tungsten, completely out of their hands."
Metel supplies special metals worldwide to companies who operate in demanding markets such as semiconductor, medical and petrochemicals. By means of call order contracts, for example, our customers – suppliers and OEMs – guarantee the availability and consistent quality of the desired metals. Would you like to know more about the services Metel provides? Please contact us at 0417 – 724 800 or email n.kesteloo@metel.nl.